(night)
An interpretation of James Tenney's postal piece, For Percussion Perhaps, Or… (night)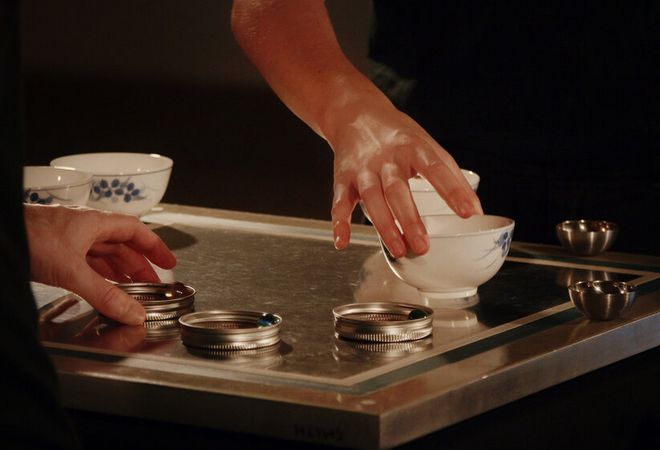 I created this performance of James Tenney's For Percussion Perhaps, Or… (night) for the December 2020 edition of Music for Your Inbox. The performance was on limited release for the month of December 2020 and is no longer available for viewing.
From Music for Your Inbox...
Night holds the paradox of being both a time of intimacy and an unknowable expanse of darkness - both small and vast. Stephanie Cheng Smith's interpretation of James Tenney's postal piece, For Percussion Perhaps, Or… (night), sets a table with everyday objects—bowls and marbles—then sends them into motion to build a celestial sonic world. This month's art print postcard is by movement and dance pioneer Simone Forti, who was good friends with James Tenney. Simone created her work Night, a vegetable print with acrylic on paper, as a response to James' score and Stephanie's performance.
Performers
Stephanie Smith
Liam Mooney