Night Travels
Limited Edition Casette
I am pleased to announce that Night Travels, my first physical release, is now available as a limited edition cassette through khalija records. Stream or purchase online via khalija's bandcamp page. As described by Justin Asher: "interstellar synth and sound sculpture music perfect for after-sunset road trips in a car that still has a tape deck."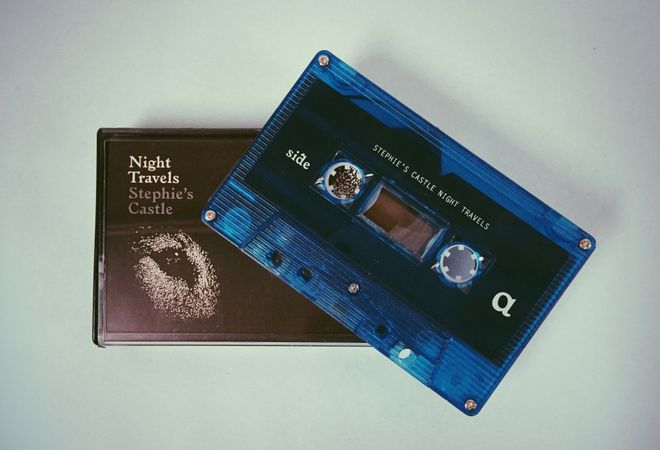 Credits
Released 06 November 2014
[khalija049]
"Gott lebet noch"
"Befiehl du deine Wege"
"Kommt her zu mir, spricht Gottes Sohn"
by J.S. Bach, arranged by Stephanie Cheng Smith
Interview on Composers at Play
I spoke with Composers at Play about my creative process, particularly in regard to creating Night Travels.
Listen to the podcast